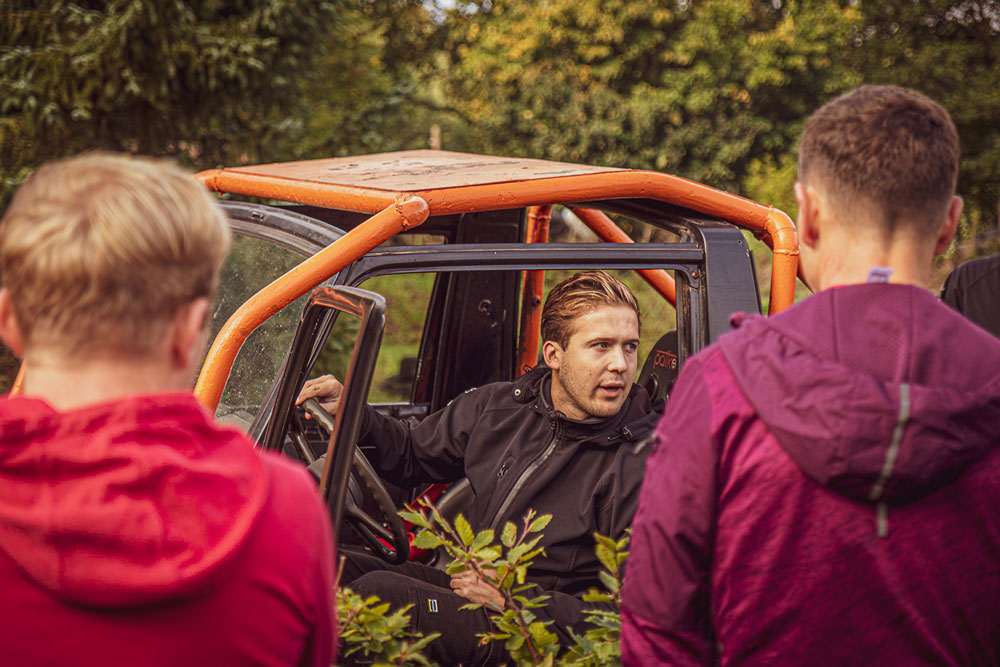 Who, what, where?
Our logo provides a pretty good hint as to who we are. We are comparable to the local Veluwe fox, an intelligent and energetic animal, who loves challenges. Sleek yet curvy, rough and tough.
Offering a broad range of activities, we succeed in surprising people time and time again. We construct experiences; cultural, sportive, recreational, but above all energetic. We are largely distinguished by our human touch, as we think outside the box in our endeavour to create the experience that suits you best.
Nothing pleases our experienced and qualified instructors more than to utilise all their capabilities in offering your group a truly quality event. And although things can certainly get tough at times, safety remains paramount throughout. Our instructors therefore attend refresher training several times a year, while the company is both TÜV certified and a VeBON member.
Visit the Veluwe and enjoy the experience it yourself!
Want to know more? If so, simply call one of our staff, who are always pleased to help you!
The Veluwe Events newsletter
Stay comptetitive!